Merhaba
Active Directory üzerinde Schema rolünde bir değişiklik veya Schema üzerinde bir değişiklik yapmak için Active Directory Schema konsolunu kullanmamız gerekmektedir, Ancak bu konsol default olarak mmc üzerinde gelmemektedir.Bir dll kaydı regedit üzerine yazdiğimizda bu konsol gelmektedir. Bunun için aşağıdaki komut  kullanabiliriz.
Start => Run => regsvr32 schmmgmt.dll
Ancak Windows Server 2008 üzerinde User Account Control< ( UAC ) kapalı değil ise aşağıdaki gibi bir uyarı alabilirsiniz.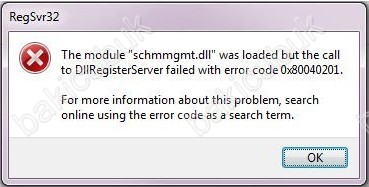 Active Directory: The Module "schmmgmt.dll" Loaded but the Call to DllRegisterServer Failed with Error Code 0x80040201″
Bunun hatayı almanınızın nedeni User Account Control ( UAC ) açık olmasıdır. Çünkü User Account Control ( UAC ) regedit üzerine bu dll dosyasini yazmasina engel olmaktadir.
Ayrıca cmd konsolunu Run As Administrator şeklinde açmak gerekmektedir.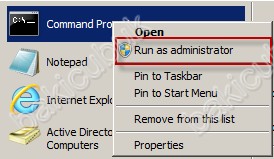 Başka bir yazimizda görüşmek dileğiyle…