Merhaba
Windows Server 2012 üzerinde Remote Desktop Services rolünün kurulumunu ve yapılandırmasini tamamladiktan sonra Server Manager açtığınızda The following servers in this deployment are not part of the server ( Bu server bu havuz için uygun değildir ) hatası alınıyorsa Bölge ve Dil ayarlarını gözden geçirmeniz gerekebilir.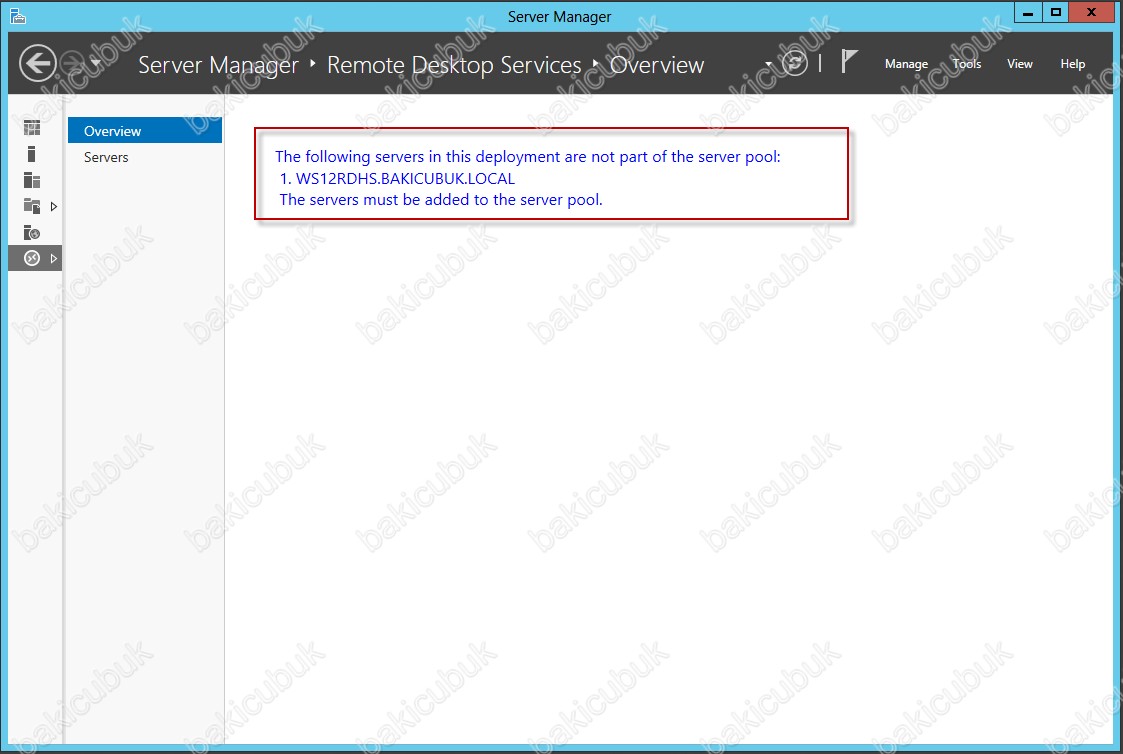 Bunun için aşağıdaki görülen ayarı herhangi bir English olarak değiştirip Server Manager'ı kapatıp açın.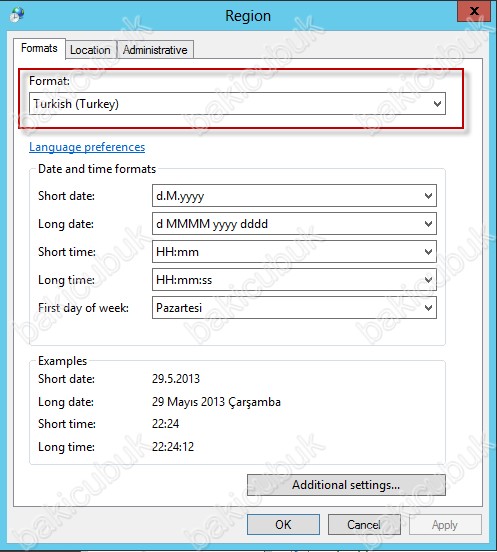 Daha sonra hata almadan Server Manager açılacaktir.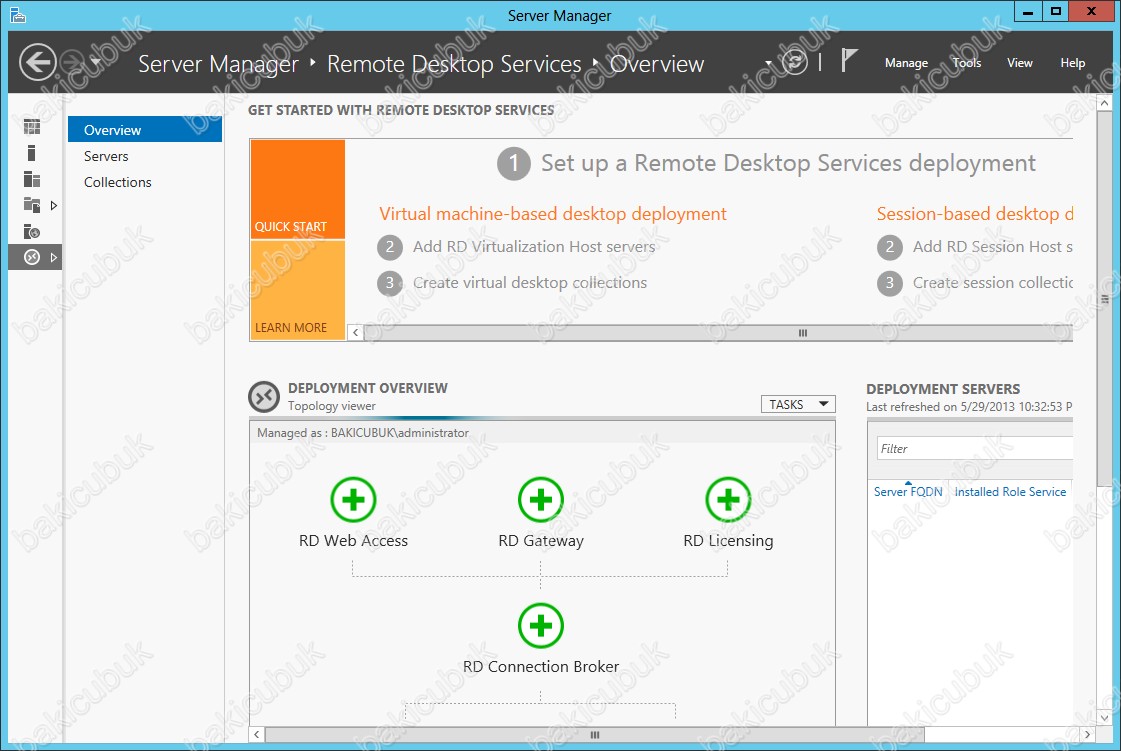 Başka bir yazimizda görüşmek dileğiyle…